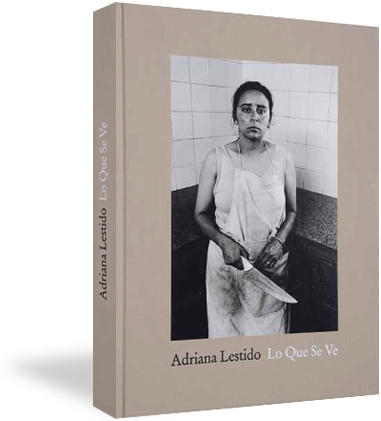 Adriana Lestido. What is seen
What is seen or what Adriana Lestido has seen through her camera during more than 30 years of work. This anthological book is an essential scanning all through 152 photographs that cover the relevant subjects in the work of Lestido, such as mothers and daughters, imprisoned women, adolescent mothers, children at the children´s hospital and her last works, Love and Villa Gesell. The images are linked by quotes of Sara Gallardo, John Berger, Alejandra Pizarnik, Clarice Lispector, Carl Jung, Raymond Carver and Pedro Salinas. And two final texts written by Marta Dillon and María de los Ángeles González that write on beauty, hope and depth of Lestido`s aesthetic point of view.
Capital Intelectual
296 pages. 28x25 cm.
Madrid. 2013.
Declared to be of cultural interest, What is Seen, had the support of both Grupo Insud and Promotion Scheme of Cultural-Sponsorship of Ciudad de Buenos Aires.